Restaurants
With a variety of unique and inspired restaurant offerings at the George R. Brown Convention Center, diners are sure to find the perfect dish to delight and satisfy. Restaurants are accessible on ground level via Avenida de las Americas or the interior concourse located on level one of the GRB.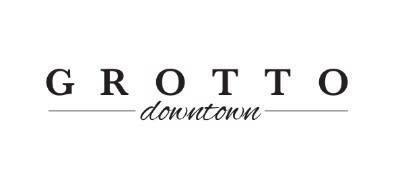 Grotto Downtown
713-658-0752
GrottoRestaurants.com


Located at the northern-most end of the GRB, just outside of Hall A, Grotto offers a dynamic menu that features vibrant Italian flavors and fresh creations in small and shareable plates. The menu includes many of the traditional dishes Grotto is known for; such as the Neapolitan thin crust pizzas and house-made pastas. Grotto boasts one of the largest Grappa collections in Downtown Houston. A rustic, warehouse-style interior evokes a hip, yet casual social setting welcoming to locals and tourists. 
View the Grotto menu here, or order online here.

     Kulture
     713-357-9697
     www.blackcheftable.com

Kulture: Black Chef Table is an exploration of food and spirits from the African diaspora. Located on the ground floor of Partnership Tower, just a short walk from Avenida Plaza, this novel dining experience spotlights talented black chefs crafting diverse menus designed to showcase African food influences spanning across the Caribbean, Spain, Asia, Mexico, and Southern US. From Marcus Davis and the family that brought you the lines-out-the-door popular Breakfast Klub.
To see upcoming Black Chef Table events and buy tickets, click here.

      Pappadeaux Seafood Kitchen
      713-654-5077  
      Pappadeaux.com

Pappadeaux Seafood Kitchen, located on the southern end of the GRB outside of Hall E, doesn't just know great seafood, it's their passion. They go to any depths to bring the finest quality seafood available, all year round. If you're new to the exciting flavors of the Vieux Carré, then you're in for a great dining experience. Pappadeaux's skilled chefs create menus using some of the most exciting flavors and best ingredients in American cuisine.
To view the Pappadeaux menu and order online, click here.

      The Rustic
      832-321-7799
      therustic.com

Get a taste of the Lone Star state. The Rustic offers home-style meals using fresh farm-to-table ingredients sourced from Texas vendors. Enjoy craft beers and cocktails while catching a performance from some of the best local and national artists.
To view the Rustic menu, click here. To order online, click here.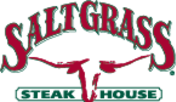 Saltgrass Steak House
713-277-7375
saltgrass.com
Located In the Concourse of Hall B, Saltgrass Steak House allows you to sample a true taste of Texas. Recapture the flavor of the open campfire with steaks, chicken and seafood chargrilled to perfection. Breads, soups, and desserts, made from scratch daily. Visit this award-winning steak house today. 
View the Saltgrass menu here, or order online here.
Looking for something different? Grab your favorite caffeinated drink or light treat: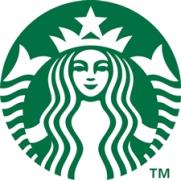 Starbucks
   713-853-8172
   starbucks.com
   Visit our full-service Starbucks, located on the level 2 mezzanine just across from the
   Hilton-Americas skybridge, for your favorite morning blend or afternoon pick me up.
   Also serving hot breakfast items, baked goods, sandwiches, salads, and snacks.

To view the Starbucks menu or order online, click here.
To see even more delicious culinary offerings around the convention campus, check out the dining options over at Avenida Houston:

   Avenida Houston
   Sip. Stroll. Savor.
   avenidahouston.com

Step outside the GRB and experience cuisine from all around the world on Avenida Houston. Over 20 restaurants are conveniently located throughout Avenida Houston, Downtown's center for entertainment.
Click here to see dining options on the Avenida.