Houston First Corporation COVID-19 Health & Safety Plan
Houston First is committed to providing a clean and safe environment for clients, associates, partners, and attendees in all of the facilities that we operate and own. Current safety protocols include: enhanced cleaning and disinfecting, minimized touchpoints, cashless options, and recommended masking for HFC staff, suppliers, and attendees who are not fully vaccinated. For a list of Houston First's Safety Guidelines, please see click the links on this page.
The city of Houston owns the George R. Brown Convention Center. Events in the center follow the health and safety protocol established by the city of Houston's Chief Medical Officer, Dr. Persse and approved by the Mayor's Office of Special Events. Given the ever-changing nature of the pandemic recovery, plans for both organizers looking to book the center as well as clients preparing to host their event are reviewed by the Mayor's office. This practice will continue to evolve as vaccination levels increase and caseloads change.
This has been and will continue to be a dynamic, flexible process intended to keep our customers, associates, and guests for every event top of mind.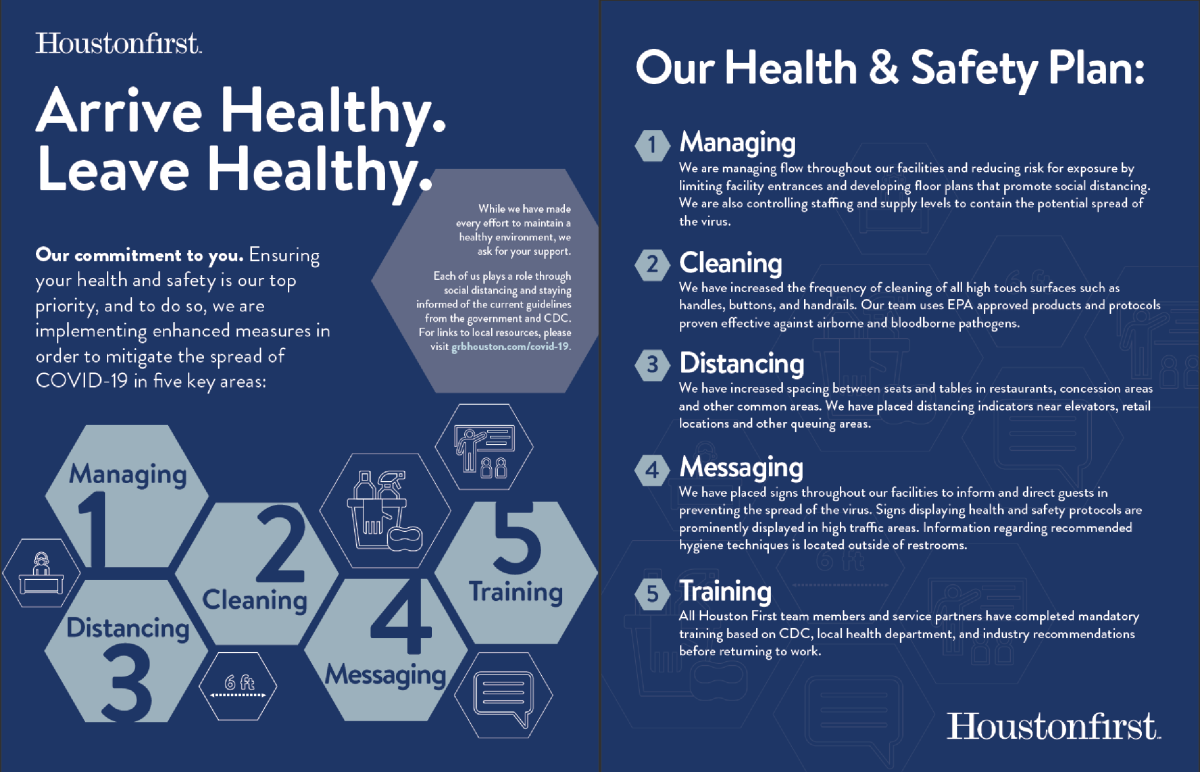 For a downloadable version, click here (PDF).